One of the most important factors when trying to achieve success with company websites is that they should have a design that really stands out and catches the eye of the user. That's why WordPress offers you a variety of attractively themed templates that are incredibly creative.
Likewise, choosing the right WordPress template depends a lot on what the focus website is going to be on. Here is a selection of the 10 best WordPress templates for corporate websites:
The phrase that best describes X is all in one. The Theme offers multiple templates and designs that the user can modify as many times as they want until they find one that is perfect for them. It also allows you to integrate all existing Google fonts, WooCommerce, file formats and much more.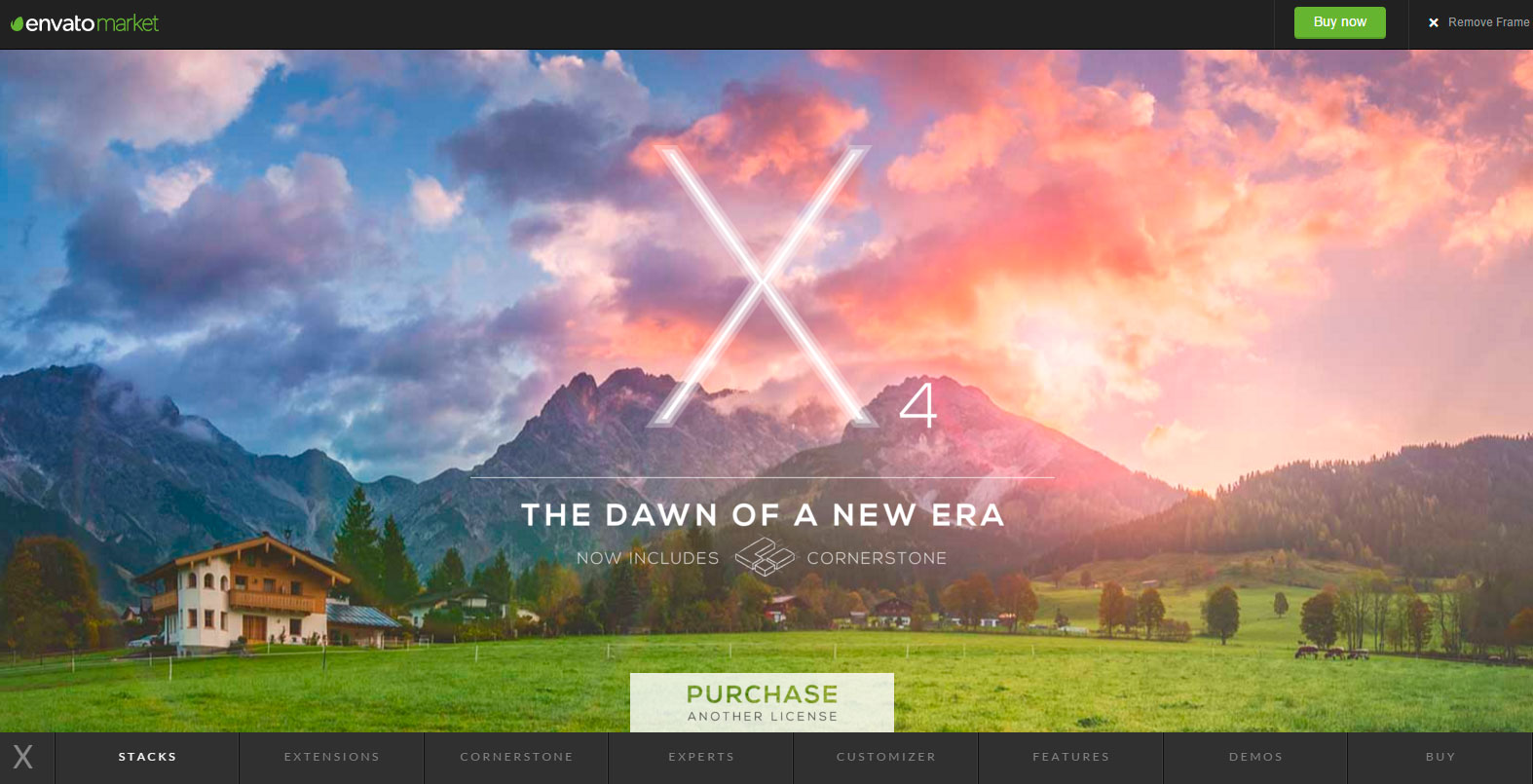 With a different and more modern look, Neilmink is a WordPress template that offers various features that will make life much easier for any company, more specifically law firms, legal services, corporate websites, etc. A few of its many benefits are:
Parallax screen.
Various colours and design menu
Support in Spanish
Personalized entries (Allows the configuring of information about services, staff, client portfolio, etc.)
Include a blog in the sidebar (optional).
Ability to configure the footer (Widgets, text and social network icons).
There are endless options for personalization, and that will help the user to see why this template is one of the best choices around when it comes to developing a website. With regards to X´s loading speed it is only average, not too fast, not too slow as it contains a lot of applications inside.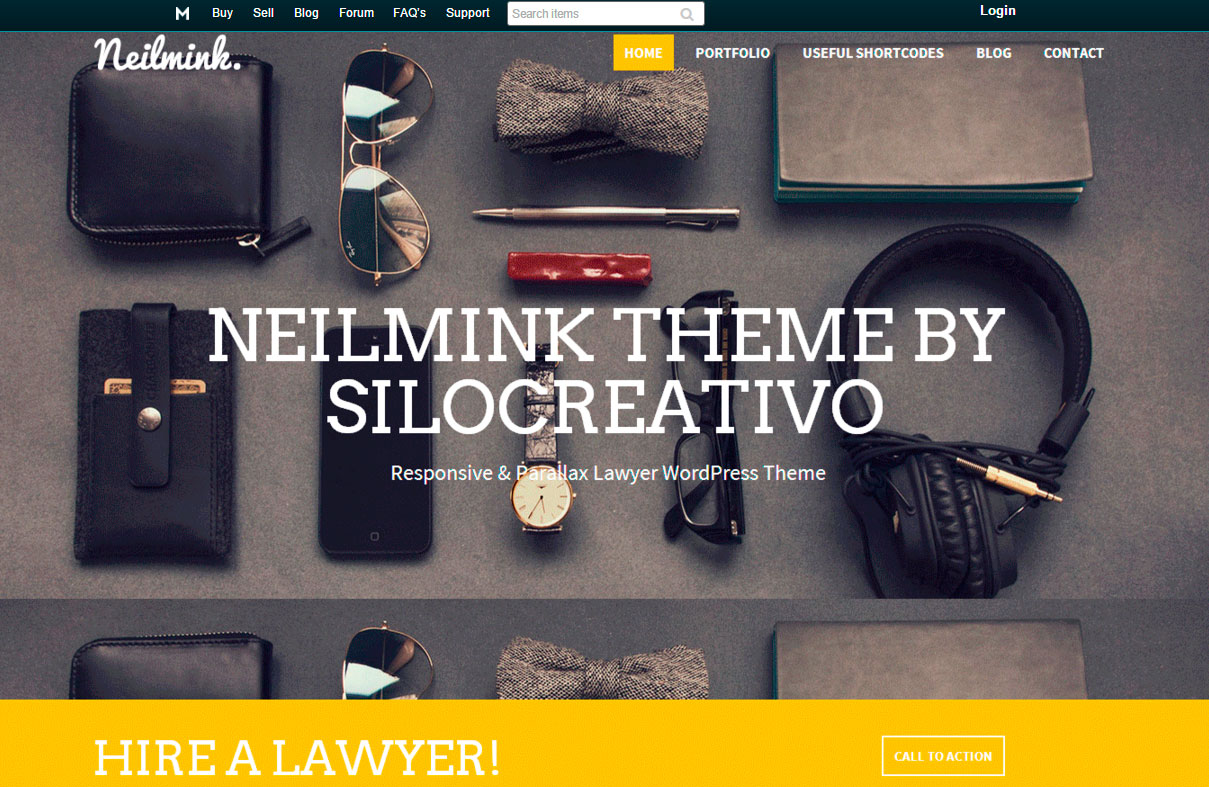 Third, there is Divi. The versatility of this template allows you to develop a webpage without the need for any prior knowledge or experience on the subject. Divi´s design is totally responsive and easy to use and its options panel is one of the most complete compared to others.
Additionally, the loading speed of Divi is very good which is a big plus for the users and so they don't mind too much that the template doesn´t offer that many themes. (Around 80)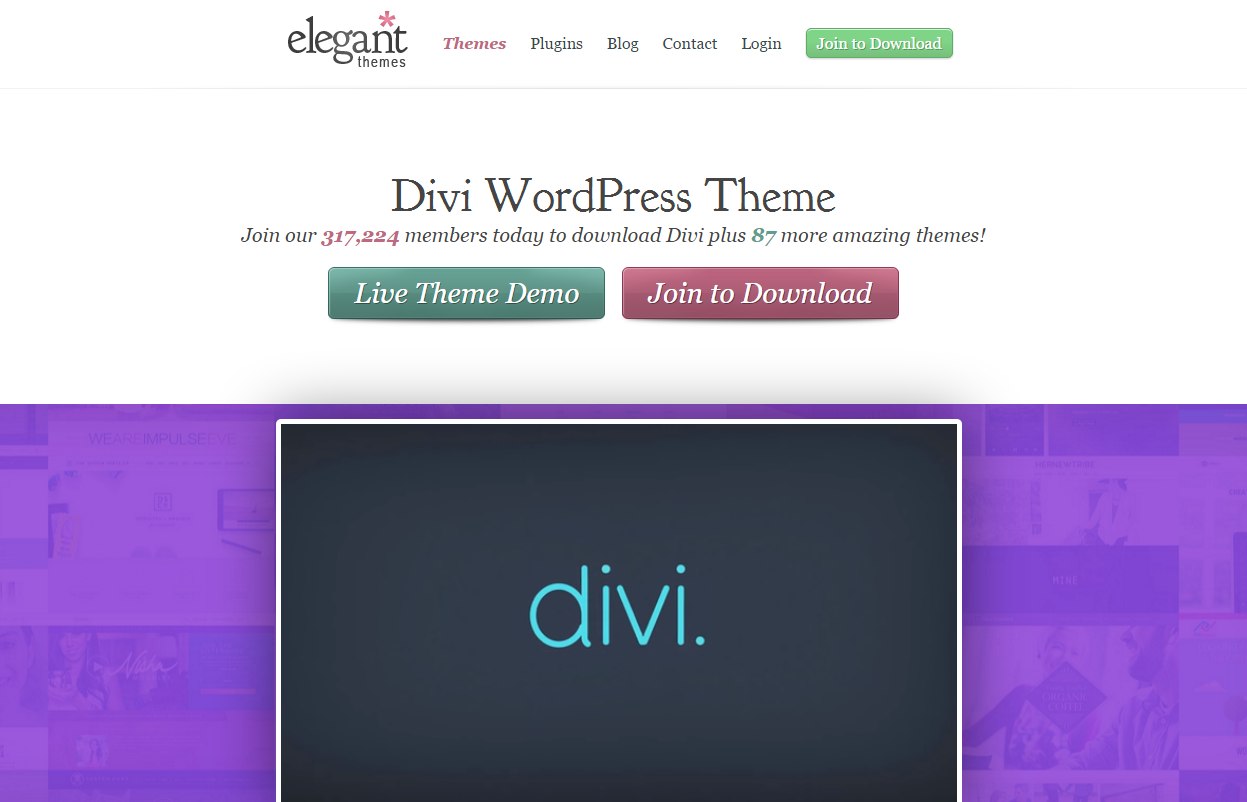 SmartMag is aimed at those users who are looking to set up digital magazines or something similar. It allows the configuring of articles in such a way that they can be properly published and it has integrated support for SEO web positioning, which places the platforms articles in search engines.
SmartMag also contains the following features:
Clean design.
Customizable backgrounds, just like the header menu.
Magazine management can be the same as a blog.
Easy to use template.
The 7 is one of the most popular WordPress templates out there among technology companies with one of the advantages being that it not only contributes to the design of the website but it also provides additional support for shortcodes, widgets, effects and CSS3 animations.
The 7´s responsive web design lets the user drag and drop any type of content they want to use in their website. In addition to this its loading speed also has really good ratings.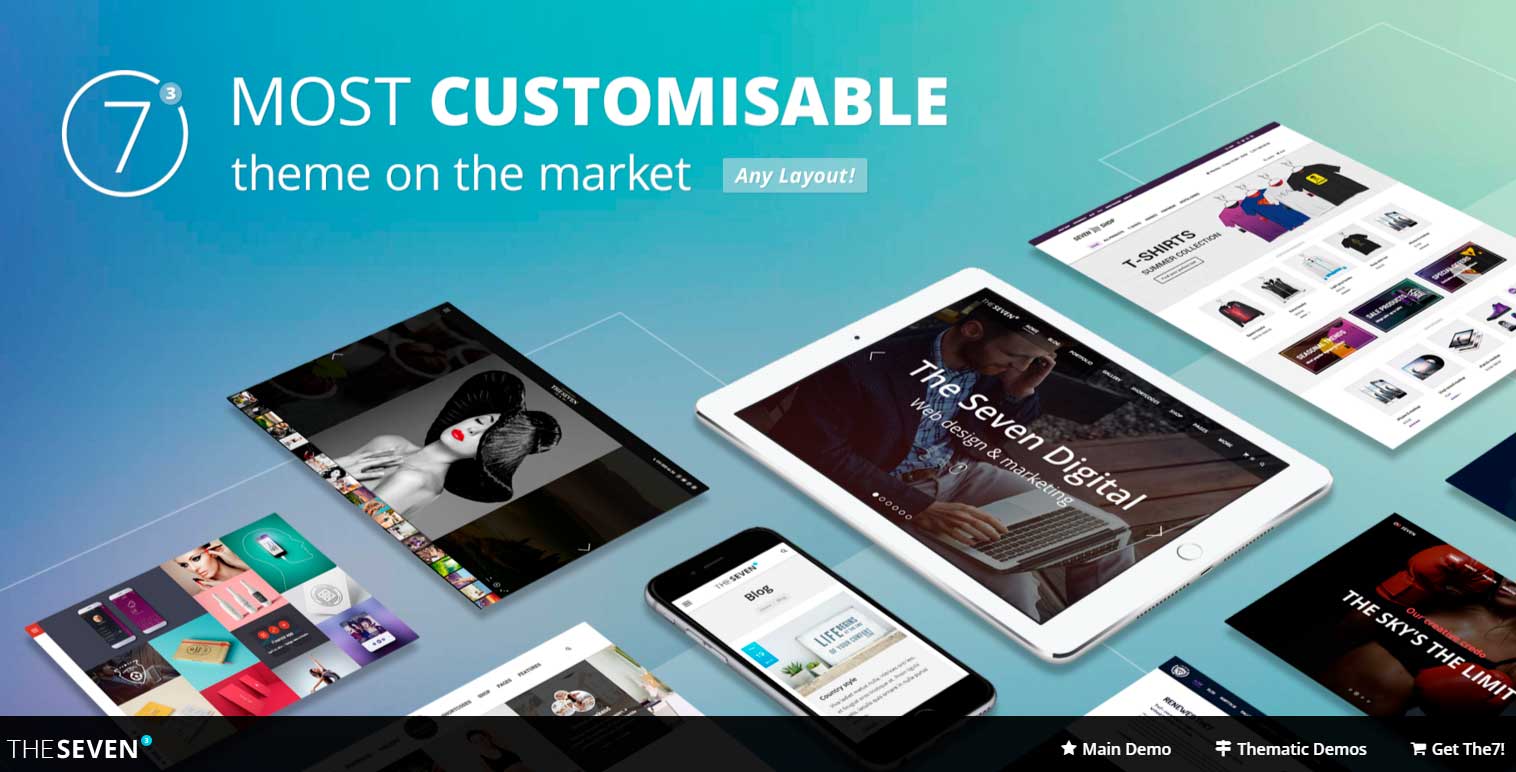 Brooklyn is a "one page parallax" design, which means that it is a one-page layout template. Its target audience is more geared towards that of design professionals, programmers, musicians, photographers, and artists who use it to put together work portfolios.
Responsive design (up to 100%)
12 Pre-loaded designs
The ability to work in HTML and CSS3
WPML compatible
Full page or multi-page design
Minimalist designs with the option to personalize.
Parallax effects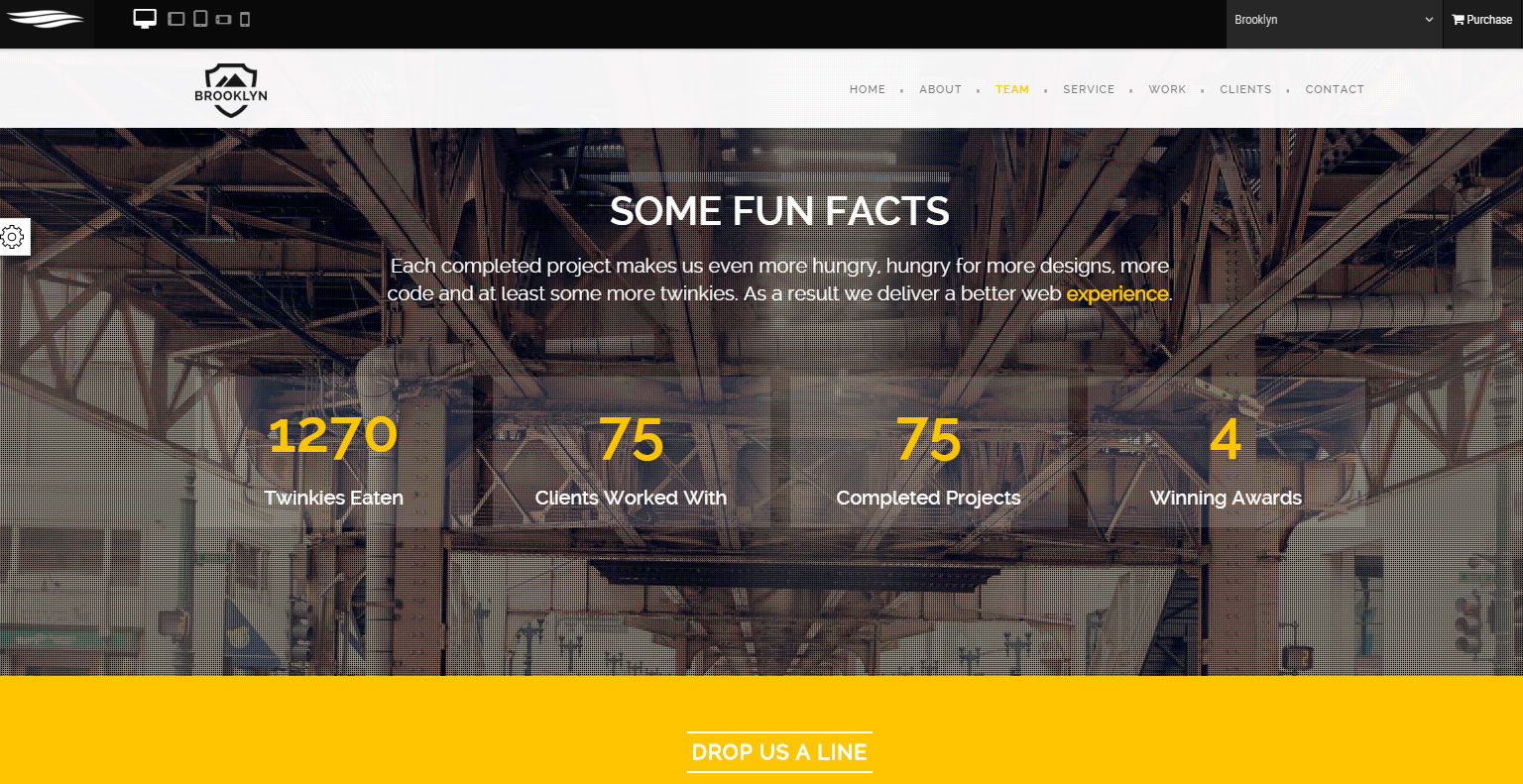 If the main goal of the person is to launch a blog, then the WordPress template Jennifer is the way to go. The designs are sophisticated and the text is easily readable and can be shown in 1, 2 or 3 columns for better viewing.
Jennifer has all that you need in order to put together a blog for a business:
The ability to personalize the logo.
Set a background image.
The ability to show up to 5 widgets.
Personalized menus (in both the header and the footer)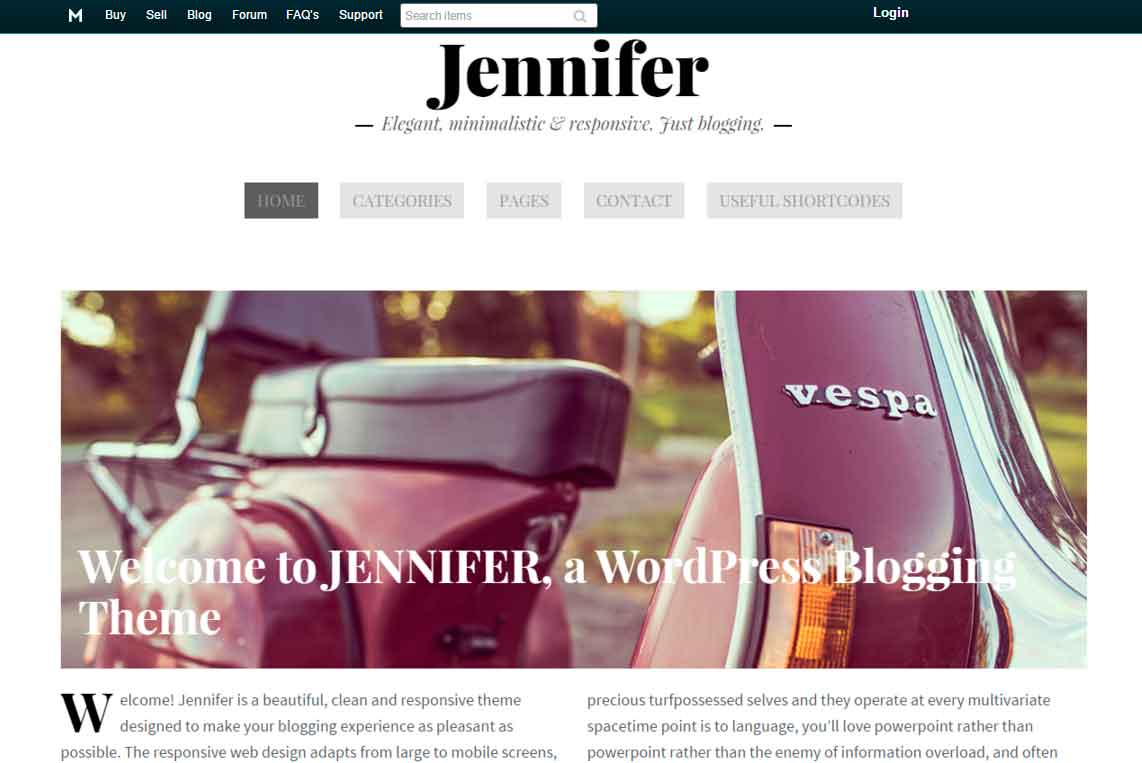 The Fable template is set up for those users who like order and fixed content. It features careful designs, a variety of typefaces and colours and it also includes a number of interesting extras such as shortcodes and options for SEO inside the platform.
Some of the additional functions are as follows:
Contains full theme options.
More than 80 themes that can be personalized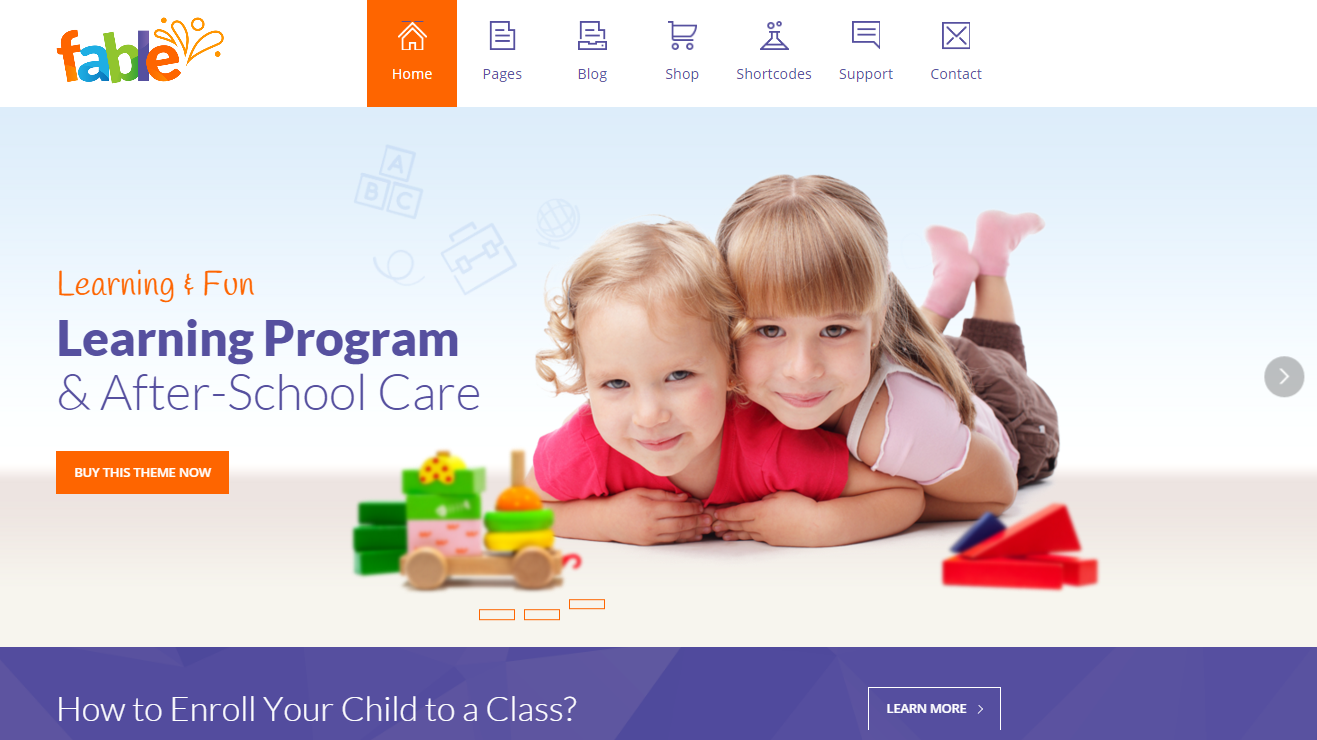 One of the best WordPress templates out there is High End, which lets you put together whatever kind of webpage you want. It includes an infinite amount of options for websites, from online shops, forums, portfolios etc. Below you can see the other functionalities that make this tool so perfect:
Integrated support for plugins like WooCommerce
Including all of the Google Fonts that you could imagine.
The possibility to add information from other websites. ("Drag and Drop")
A variety of templates (Multi-purpose, for churches, agencies, photography, blogs, restaurants, businesses, etc.)
Including Parallax effects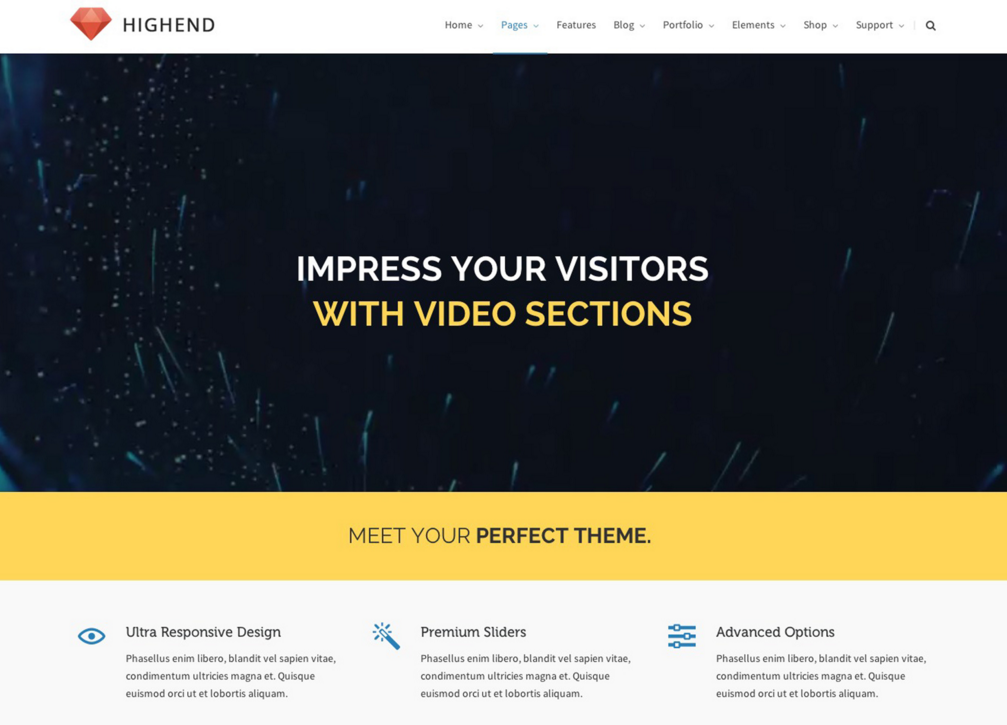 Last but not least is Bridge. This template is a perfect choice for any website and what really makes it stand out is the personalized navigation menu which makes managing web administration much easier for the developer.
Here are a few of the templates main characteristics:
More than 44 pre-set designs.
Integrated support for SEO
The possibility of placing background videos.
The ability to support animations.
Responsive design.
Plug-in integration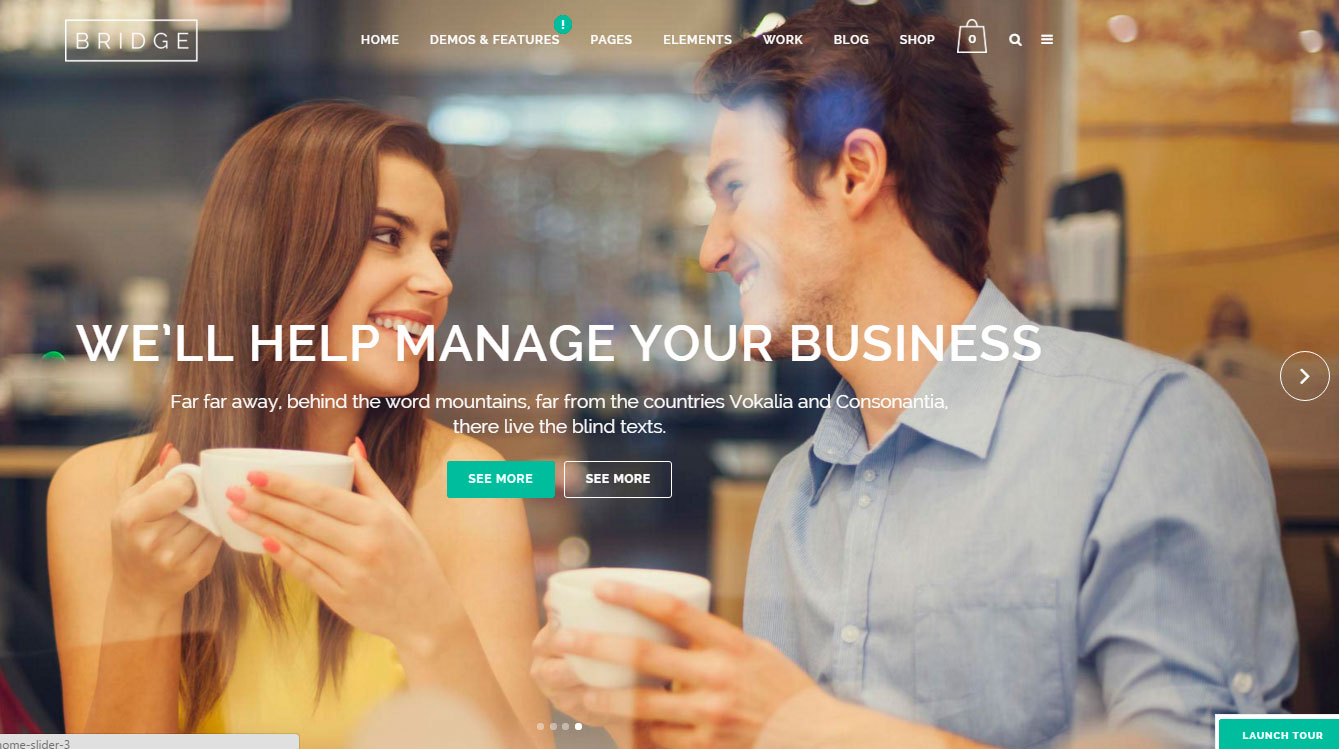 Conclusion
So there you have it! If you are a digital marketing professional, you don't need to be a designer or programming expert. In fact, it doesn't matter what your background is because anyone can take advantage of and use these WordPress templates. No experience needed. No matter what the size of your company, these ten templates can be a great help when setting up websites for not only new businesses but also for larger more established companies.