The New Year has just begun so now is the perfect time to get started and include all those projects for the coming year in the 2017 marketing calendar. Surely one of your new year´s resolutions this year is to see your business grow and hit all of your targets.
To give you a helping hand, here are a few dates in the marketing calendar that you should keep in mind when preparing for 2017. It is also the perfect way to keep you up to date with the most important events to come this year so you won´t be caught unaware!
You know that a good plan is essential to achieving successful campaigns, so if you want your 2017 to be as productive as possible we strongly recommend that you begin putting together the actions you want to start developing in the next few months. A good marketer should always be well prepared throughout the year so they aren't caught off guard by any special dates, which can drive purchases and be the perfect opportunity to increase sales.
A 2017 marketing calendar is one of the best tools that you can have at your disposal because planning well will allow you to reduce costs as well as prepare for all eventualities, in case something goes wrong. Below we have put together a list of the most important dates of the year that you should pay attention to if you are serious about increasing your sales.
2017 Marketing Calendar
1.- January
January 1st: New Year's Day
January 16th: National Religious Freedom Day: An unofficial US holiday to celebrate religious freedom.
January 16th: Martin Luther King, Jr. Day:  A day that commemorates the life of civil rights leader Martin Luther King, Jr.
January 22nd: National Hugging Day: An unofficial US holiday for giving hugs.
January 23rd: Community Manager Appreciation Day: To recognize and celebrate the efforts of community managers around the world.
January 28th: Chinese New Year: Celebrated by Chinese communities worldwide, it is the first day of the Chinese calendar.
January 28th: Data Protection Day: Raising awareness for data protection and promote good data privacy practices.
January 29th: Pro Bowl: The All-Star game of the NFL.
2.- February
February 2nd: Groundhog Day: A fun holiday based on the legend that a groundhog comes out and predicts whether winter will come to an end or continue for another 6 weeks.
February 4th: World Cancer Day: Commemorated worldwide in order to raise awareness and promote research.
February 5th : Superbowl LI Sunday: The final of NFL Championship and the most watched TV event of the year.
February 13th: World Radio Day:  A day celebrating radio that provides education, information, and freedom of expression.
February 14th: Valentine's Day:  A day for celebrating love.
February 20th: President's Day: A day that honors the work of presidents & celebrates George Washington.
February 20th: World Day of Social Justice:  Promoting an end to poverty.
February 26th: The Oscars: Annual Film awards ceremony.
February 28th: Shrove Tuesday/ Pancake Day: The last day of feasting before Lent.
3.- March
March 4th: World Wildlife Day: Raising awareness for endangered species and plants.
March 8th: International Women's Day: Celebrating the achievements of women throughout history.
March 14th: National Pi Day: An unofficial US holiday to celebrate Pi 3.14.
March 17th: St Patrick's Day:  Festive holiday commemorating Ireland's patron saint and one of the biggest celebrations in the world.
March 17th: World Sleep Day: Raising awareness of important issues related to sleep.
March 20th: International Day of Happiness: A day that recognizes and promotes the pursuit of happiness.
March 20th: First Day of Spring:  Spring equinox where the length of the day and the night are the same.
March 21st : World Poetry Day: Celebrating poets and poetry.
March 22nd: World Water Day: Raising awareness for the importance and need for water.
March 27th : World Theatre Day: Celebrating Theatre.
4.- April
April 1st: April Fools Day: A day for practical jokes in may countries all over the world.
April 2nd: World Autism Awareness Day: A day to raise awareness for people with autism, especially children.
April 4th: Baseball Opening Day: Start of the Baseball season.
April 7th: World Health Day: A day to promote global health.
April 14th to 23rd: Coachella: Annual music Festival.
April 14th: Good Friday:  A global Christian holiday commemorating the death of Jesus Christ.
April 16th: Easter: A global Christian holiday celebrating the resurrection of Jesus Christ from the dead.
April 19th: World Bicycle Day: A day to celebrate the bicycle.
April 22nd: Earth Day: A worldwide holiday for raising awareness & appreciation for the environment.
April 23rd: World Book and Copyright Day: A worldwide celebration of books and reading.
April 25th: World Malaria Day:  Raising worldwide awareness for malaria treatment efforts.
April 30th: International Jazz Day: A day to recognize and appreciate the contributions of jazz.
5.- May
May 3rd: World Press Freedom Day:  A global holiday that focuses on the importance of freedom of press as a basic human right
May 4th: Star Wars Day: An Unofficial cultural holiday celebrating Star Wars – "May the Fourth" sounds like "May the force be with you."
May 5th: Cinco de May: A Mexican holiday celebrated in both Mexico & the US for defeating the French army
May 5th: National Day of Prayer: A US holiday to call on people of different faiths to pray for the nation
May 14th: Mother's Day – global day to show appreciation to mothers and mother figures (Changes annually, always the 2nd Sunday of May)
May 15th: International Day of Families:  A day to recognize the importance of family
May 29th: Memorial Day: A holiday commemorating the lives of those who have died in military service
May 31st: World No Tobacco Day: Observed worldwide to encourage the abstinence of tobacco consumption
6.- June
 June 2nd: National Donut Day: An Unofficial US holiday celebrating donuts
June 5th: World Environment Day: Raising awareness for the environment
June 8th: World Oceans Day: Raising awareness for the importance of oceans
June 14th: Flag Day: A US holiday commemorating the US flag
June 18th: Father's Day: Celebrated worldwide to show appreciation to fathers and father figures
June 20th: First Day of Summer:  The longest day of the year
June 22nd: Global Smurf Day: Fans celebrate the cartoon
7.- July
July 4th: Independence Day: A US holiday celebrating the declaration of independence from Great Britain
July 20th to 23rd: Comic-con: Annual multi genre entertainment and comic convention
July 23rd: Parents Day: A day for recognizing, uplifting, and supporting the role of parents in the raising of children
July 29th: Lasagne Day: A day for appreciating Lasagne
8.- August
August 1st to 31st: Back to school Sales: Month long back to school sales
August 7th: International Day of Friendship:  A day for celebrating friendships
August 12th: International Youth Day: A holiday to both celebrate & promote the efforts of youth in society
August 12th: Vinyl Record Day: Celebrating the music and cover art of the vinyl record
August 19th: World Humanitarian Day: A day honoring humanitarian work
August 21st: Senior Citizens Day: A day to recognize the importance of supporting old people
August 27th: International Cosplay Day: Celebrating Japanese Pop Culture
August 29th: 116th US Open Golf: Annual golf championship
9.- September
September 4th: Labor Day: A US holiday celebrating the contributions of labor associations
September 11th: Patriot Day: To remember and honor those people injured or killed during the terrorist attack of September 11
September 5th: International Bacon Day: An Unofficial day celebrating the love of bacon
September 8th: International Literacy Day: Raising awareness for literacy issues
September 15th: International Democracy Day: A day to promote Democracy
September 16th to October 3rd:Oktoberfest: Worlds largest Annual Beer festival in Munich, Germany with over 5 million visitors
September 19th: International Talk Like a Pirate Day: An unofficial day to have fun talking like a pirate
September 21st: International Day of Peace: A day for all people to come together for peace
September 22nd: First Day of Fall:  The autumn equinox, where the length of the day and the night are almost the same
September 27th: World Tourism Day: Raising awareness for the importance of tourism in the international community
10.- October


October 1st: International Coffee Day: A day to promote and celebrate coffee
October 4th: World Animal Day: Supports good conditions for endangered species and celebrates all animals
October 5th: World Teacher's Day: Celebrating and commemorating the role of teachers
October 9th: Columbus Day:  A day commemorating the arrival of Christopher Columbus
October 16th: World Food Day: Raising awareness about the issues of food supply & distribution
October 29th: World Internet Day: Celebrating the first Internet transmission
October 31st: Halloween: A worldwide holiday celebrated with costumes and horror themes.
11.- November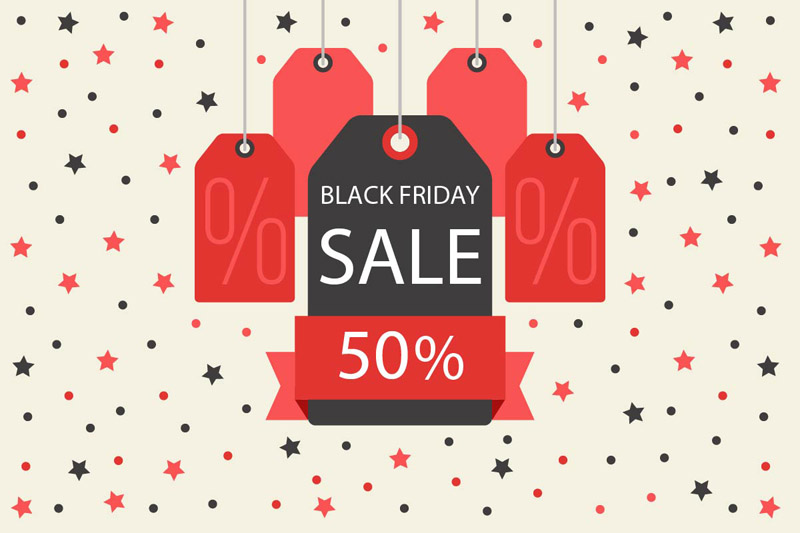 November 2nd: All Soul's Day / Day of the Dead: A festive Mexican holiday honoring the dead
November 5th: New York Marathon: Largest marathon in the world
November 11th: Veterans Day: A US holiday honoring all those who have served in the military
November 20th: Universal Children's Day: Raising awareness and improving children's welfare
November 21st: World Television Day: A day that recognizes the important role of television
November 23rd: Thanksgiving: A US holiday for showing gratitude
November 24th: Black Friday – US day where business offer the largest sales of the year
November 25th: Small Business Saturday: A day to promote shopping at small businesses
November 27th: Cyber Monday: A US day where online stores offer sales
November 28th: Giving Tuesday: A US day promoting donating & volunteering to charitable causes
12.- December
December 1st: World Aids Day: A day to raise awareness for people with HIV/AIDS
December 10th: Human Rights Day:  A day to raise awareness for the Universal Declaration of Human Rights
December 12th: Green Monday:
December 12th to 20th: Hanukkah: Celebrating the Jewish eight-day wintertime " festival of lights"
December 16th: Free shipping Day: A one-day event held annually with free shipping and guaranteed delivery before Christmas
December 21st: First Day of Winter: The shortest day of the year
December 24th: Christmas Eve: The day before Christmas and last day to buy presents
December 25th: Christmas: A worldwide Christian holiday commemorating the birth of Jesus Christ and also a worldwide holiday for giving gifts
December 26th to January 1st: Kwanzaa: An African American festival held to celebrate their cultural heritage and traditional values
December 31st: New Year's Eve
4 steps to adjust your 2017 Marketing Calendar
The above dates are important when putting together and building a digital marketing strategy but it is also important that you take into account the following aspects in order to create a 2017 Marketing calendar adapted to the needs of your brand as well as your users.
1.- Everything depends on your Industry
Depending on which industry you work in, there may be certain times of the year when your sales peak or your sales may be seasonal. The calendar that we have put together is very generic so it is up to you to decide which of the dates are best for you when launching your digital campaigns and which are not.
2.- Plan your actions
Once you have chosen the dates that suit you best, its time to start planning all of the marketing and sales actions that need to be done. It can be difficult to launch campaigns on dates that are close together. Therefore we recommend trying not to have more that two key dates per month as its better for you to have fewer actions and be in control of them than to have loads.
3.- Setting a budget
The main objective of marketing campaigns is not only to increase sales but also to make profits. Any actions that you do will have a cost and so it is highly recommended that you try to fix these costs before you start, so as to avoid any unwanted surprises.
4.- Measuring and analyzing the results
At the end of the day, you need to know whether your plans have been successful or if not, why they have failed. You can only improve what you can measure. Therefore it is vitally important that you decide not only the dates but also the metrics that you are going to use when analyzing the results.
Many brands are really pushing their marketing channels and using the right tools to achieve their objectives. So it's a good idea to get started and plan for the year ahead as soon as possible that way you will be able to develop the right strategies that you can analyze.
These are just a few of the basic guidelines that you can use to start putting together your digital marketing strategies for the coming year. Remember though, a 2017 marketing calendar is just one more string to your bow that should work hand in hand with other professional marketing tools.
Are you ready to work on all of your digital channels from one platform? Try MDirector today and get the most out of your 2017 marketing calendar.