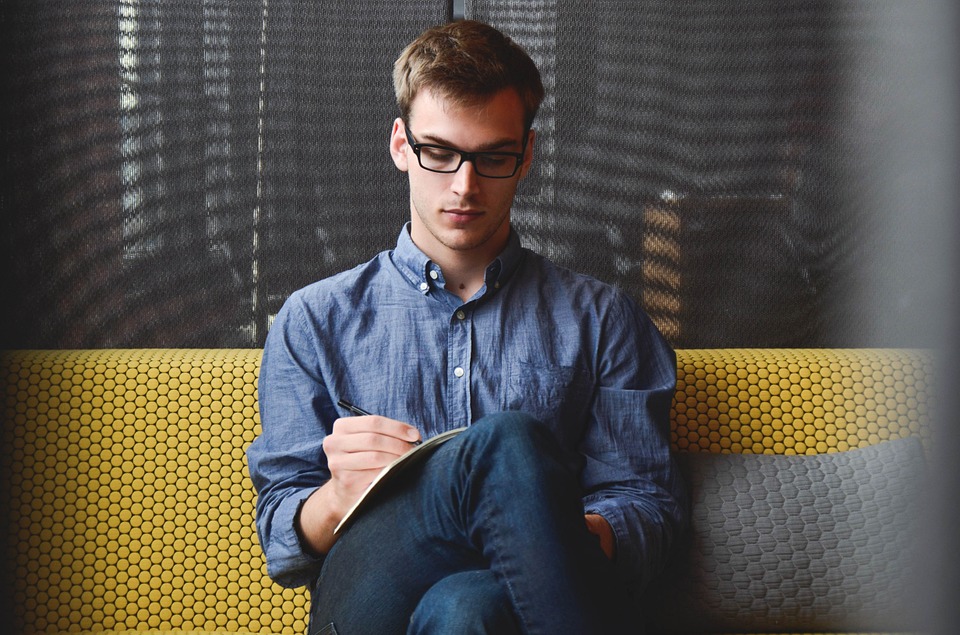 Entering into digital marketing is a must for any entrepreneur. There are a multitude of guides, books and advice on digital marketing out there, but hardly any that will give you a quick 5 point plan about digital marketing that every entrepreneur should know.
Discover the importance of knowing the client's needs, developing the buyer persona profiles; the need for every business to know about their competitors; defining a digital marketing strategy; test and choose the best platforms, and measure the results of the campaigns.
What are the key steps to digital marketing for entrepreneurs? Here we give you the main 5 points that you shouldn't forget if you are doing digital marketing and you are an entrepreneur:
1.- Know the client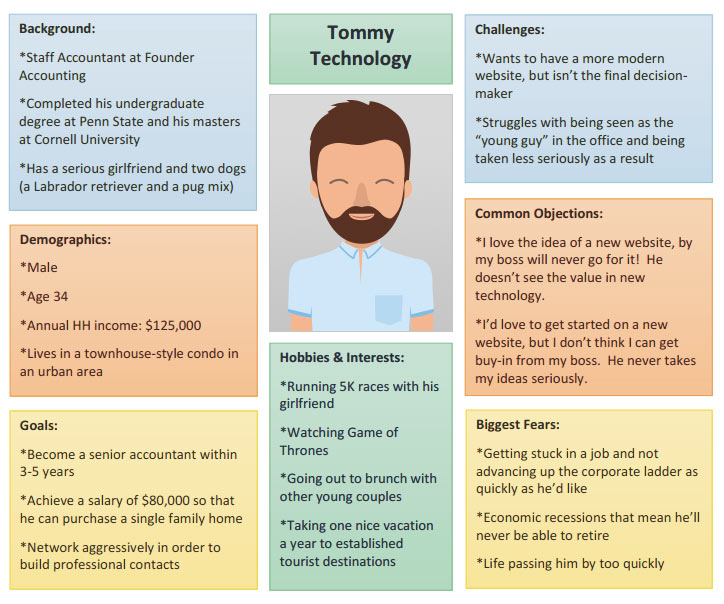 It is important to understand who your customers are. What interests they have. How they react to your marketing plans. One of the big mistakes that introductory guides for entrepreneurs make is that they leave out the essential role that the knowledge and the work of the customer plays in guaranteeing the success or future of your business.
It is not easy to build a profile of the kind of users that a business has. So in order to do this a fictitious profile is created, known as a buyer persona. This is an ideal customer profile, which responds to the fundamental needs, motivations, behaviors and information that characterize your target customer type.
A business shouldn't have just one buyer persona; ideally it should create a number of different buyer personas that respond to a variety of audience segments that you work with. With this information you will be then able to launch your marketing plans.
How do you build a buyer persona profile? There are a number of ways in which you can put together the "ideal" buyer profile, however, a typical example could be like this:
Gathering the quantitative data from each of the audience segments that you are going to work with.
What do you want to do with this customer? It is important to know exactly what the objectives are, as every subsequent step in creating the marketing plan will vary depending on these decisions.
Name the profile. It is a good idea to name the buyer profile so that you can refer back to it at a later date.
Gather as much personal information about the buyer persona as you can: age, gender, where they work, education, social class… Any and all information that you believe will be able to help you segment your audience; you will have to get it from here!
How does your buyer persona behave? Analyze the words that you use, what products interest you, how you communicate, your concerns, the amount of money that you are willing to spend on a product, or the influence that it has on your community.
Create a list of possible problems or objections that the buyer persona could have with your digital marketing plan.
2.- Know the competition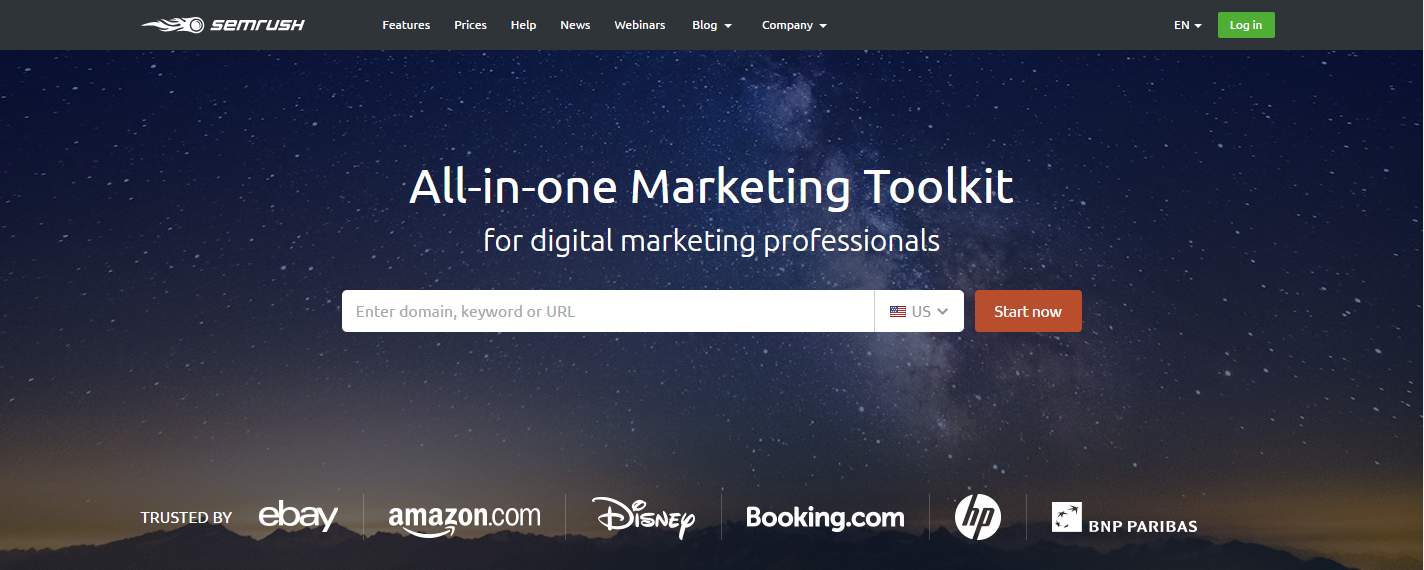 One important area when looking at digital marketing for entrepreneurs is at what point you should start getting to know the competition.
Spying on the competition and finding out what they are doing is essential and because it is that important the Internet is full of platforms that will be able to help you do it. The platforms that are available to businesses online that are good to know are:
The key words most used by the competition
Investment made in advertising by businesses that are designated as the competition.
Activities carried out by companies.
What digital marketing actions have worked best for you?
How to capture more users
There are a wide variety of these platforms on offer, such as Google Trends, Alexa , Majestic SEO, Mention or Complete. However, out of all of these, SEMrush is the one that is used the most.
SEMrush is a complete yet easy to use platform that helps you find out the competition´s content and strategies. Thanks to this platform you can get information on Display advertising strategies, organic and paid searches, and also build competitive links.
The platform is completed with advertising research techniques which allow you to discover the most direct competitors in AdWords or Bing Ads, locate advertising campaigns and analyze the effectiveness of the keywords.
Other functionalities of SEMrush are:
Analysis of Display Ads
Analysis of Backlinks
Video Ad investigation (YouTube)
Analysis and keyword tracking
Product listing Ads
Checking Web Domains
Keyword search with less competition
Positioning Tracking
Website audit
Social networks analysis
3.- Defining the right digital marketing strategy

A lack of focus usually occurs when establishing what digital marketing strategy is going to be followed by the company.
There are a number of ways in which you can focus your digital marketing strategy, depending on the area in which you want to target. Here are some of the most commonly used digital marketing strategies:
Social networks: Social media advertising has become a trend over the last few years. Websites such as LinkedIn, Twitter and Facebook allow for the creation and the dissemination of advertising through channels that give access to an almost unlimited audience. The great advantages of a digital marketing strategy on social networks are campaign targeting and optimization as well as the low costs involved in reaching the audience.
Personalization: It is one of the most up and coming trends in digital marketing. Many businesses are choosing to create digital marketing campaigns that are specifically designed for certain types of user. Its not about creating personalized messages per se, but creating messages that can reach specific users in an efficient way that wouldn't otherwise have be reached through standard messages.
Mobile devices: the power of the smartphone was realized immediately, And from that moment email marketing, landing pages and web design have had to adapt to the sheer number of users of these devices, as everyone has to think about how their messages will be read on a small screen such as a mobile phone. Users that predominantly surf the web on their phones and come across a web site that hasn't been optimized for mobile devices may become frustrated or annoyed by the service and in turn could potentially become lost clients for good.
Working in real time: A good strategy to employ for new businesses is the technique or working in real time. Most of these strategies refer to a simple process of giving an answer to a question, much like a telephone call, by analyzing data and then using tools depending on what is happening at the time. The entrepreneur should be prepared and able to act the moment that something happens.
4.- Choosing the best platforms

Digital marketing success can come from the right choice of platforms to work with. A good digital marketing manager knows how to identify the best tools for his job and also knows how to get the best out of them for the benefit of his company.
There is a preconception in digital marketing that platforms have a limited shelf life and that their influence is disappearing. That may be true on occasions, however it cannot be said of platforms like Email Marketing or SMS, which have enjoyed continuous success for a number of years.
The current trend in digital marketing is to combine the different tools and work with them together. MDirector has been able to foresee this need among users and has introduced the ability of doing Cross-Channel Marketing combining its tools.
These are the tools that you can combine in your digital marketing strategy and which you will find in MDirector:
4.1.- Email Marketing

With MDirector you can communicate with and retain your clients by sending your news in a personalized, targeted and economical way.
MDirector Email marketing is a complete platform that allows you to work on your email marketing campaign from its inception through to the final analysis of its results. Its success is based on a simple and compact structure that brings together everything you need to manage your email marketing in one place:
Design your own templates or take advantage of the wide range of ready to go email-marketing templates that MDirector offers you.
Analyze the results of your emails through a series of complete reports.
Optimize your campaigns through the technique of A/B testing, comparing various versions of the same campaign and the results.
Manage your automatic unsubscriptions and bounces
Programing automatic campaigns will help with your email marketing management.
Allow your email recipients to share your content on social networks helping your messages to go viral.
4.2.- SMS Marketing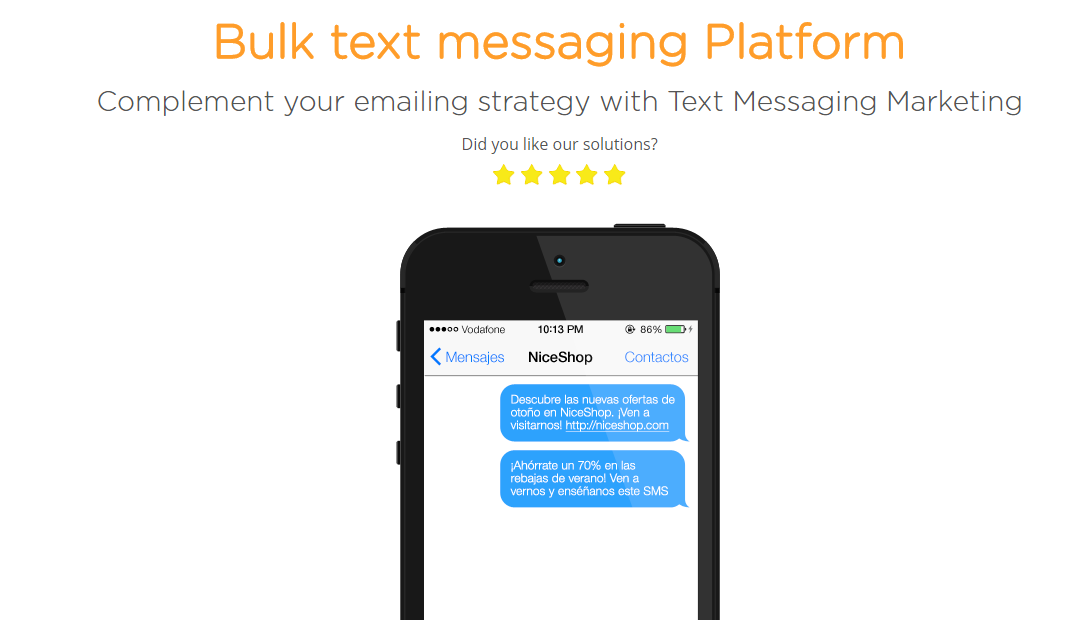 With MDirector SMS you can communicate and build loyalty with your clients wherever they are through text messages.
Who said that SMS marketing was outdated? MDirector has directly invested in this technology, which some consider out of date but it still offers some enviable results.
What does the MDirector SMS Marketing manager offer you?
Multi-channel CRM marketing: Speak to your clients and users through all of the channels (email, mobile, social networks and web display).
Send bulk emails easily, simply upload your contacts, add text and hit send
Analyze the effectiveness of your campaigns through a complete system of analytics and reports.
Personalize your SMS, increasing the conversions and attracting more attention from your customers.
Rich SMS takes full advantage of your SMS by adding a link and connecting you to the world of smartphones.
4.3.- Landing Pages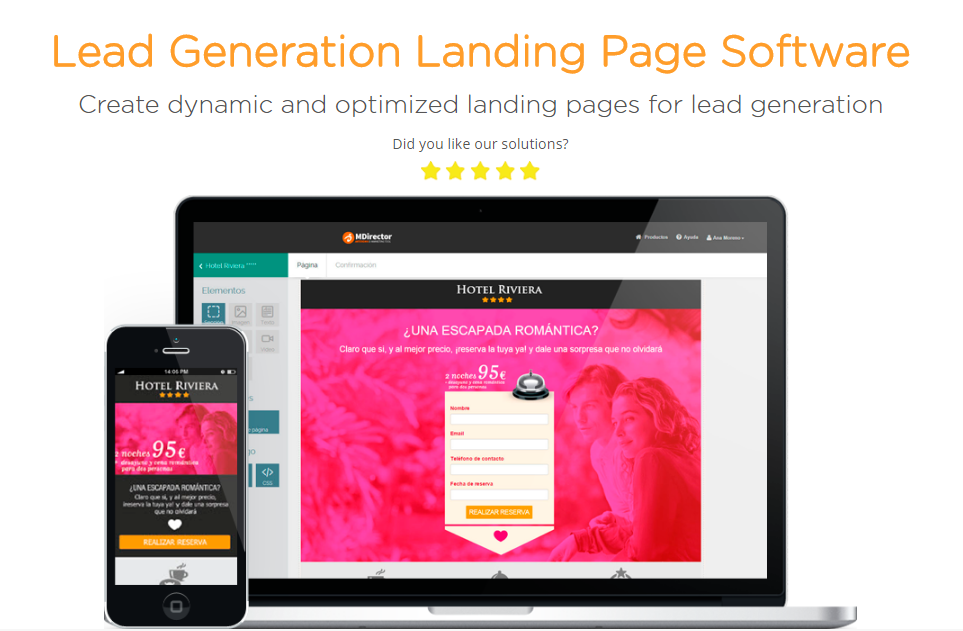 With MDirector Landing Optimizer in just a few minutes you can easily create optimized landing pages for desktop and mobile devices without the need for technical knowledge.
The use of landing pages is one of the main ways that a website has of capturing clients and increasing conversions, and a lot of businesses are looking for platforms that can create their landing pages like MDirector Landing optimizer which offers:
Landing Page Drag & Drop Editor, allowing you to create perfectly designed, optimized, and professional landing pages.
The creation of optimized landing pages that can be seen on both desktop and mobile devices.
Compare the effectiveness of your designs through A/B testing which allows you to see which design your visitors prefer.
Take advantage of the multiple templates exclusively designed for the creation of your landing pages. You can fully customize and adapt these templates to your needs.
4.4.- Retargeting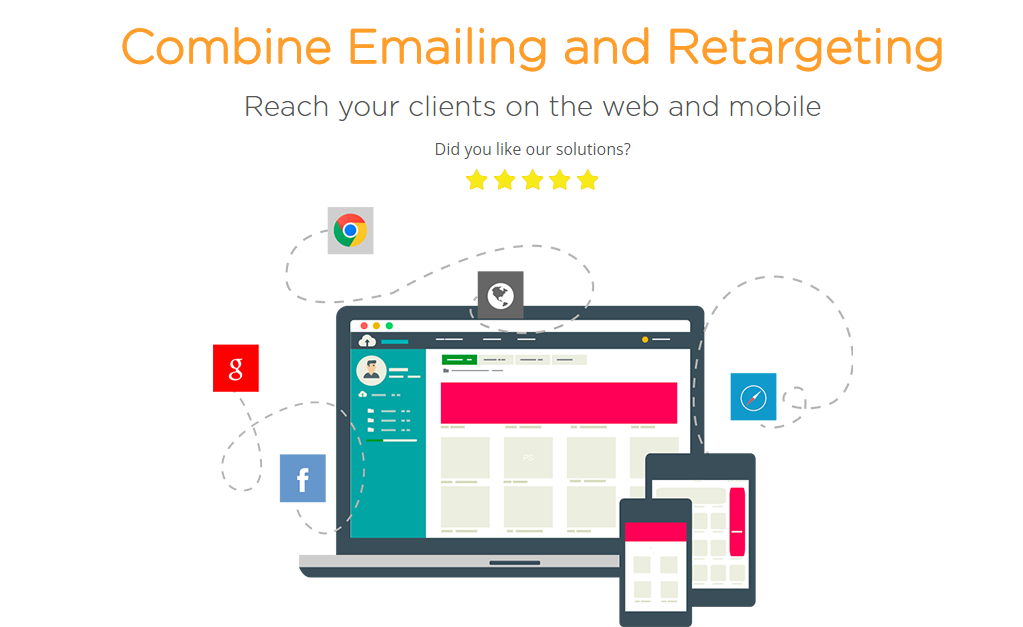 MDirector CRM Retargeting is a platform that allows you to add a cookie to every user in your database and communicate with them while they surf the web, mobile, and Facebook.
Retargeting is becoming a trend in digital marketing because it has totally revolutionized the way of capturing clients. With MDirector CRM Retargeting you can install a cookie in your website which tracks the user and shows them your Ads.
This technique consists of re-capturing the users who visited your website but didn't convert. So, How does MDirector CRM retargeting work?
Add a cookie to your users, reaching them through email, mobile, social networks and the web from just one platform.
Do retargeting on the users in your database and on social networks. Perform programmatic-buying on Facebook and on the main Ad exchanges in order to reach your users.
Get the most detailed information on your campaign´s results with reports and graphs in real time.
5.- Measuring
Finally, digital marketing entrepreneurs should keep in mind the importance of metrics and measurements. From these actions it is possible to find out enough information on how to navigate, interact with and deal with your customers.
Measurements can span multiple areas, as its possible to extract metrics from social networks, emails, landing pages, website views and retargeting campaigns.
Gemma Muñoz, an expert in digital marketing, explains the importance of web analytics in this web interview.
If you want to manage your entire digital marketing strategy from one place and in an integrated way, you can try the MDirector Email Marketing and Marketing Automation platform, the first and only Email Marketing and Marketing Automation communication platform on the market. Capture audience through our landing page generator and communicate through every channel: Email, Mobile, Display and Social Ads.